Anyone else here a fan of the film
Rosemary's Baby
(1968)? It's about a young woman expecting her first child who starts to suspect that the elderly couple next door lead a devil-worshipping cult which intends to steal her baby with her husband's help. The truth turns out to be even stranger than her wildest paranoid suspicions ... let's just say that
Gabrielle's Hope
is sometimes referred to as an homage to
Rosemary's Baby
.
Anyway, I first saw that film years ago on cable and loved it (Mia Farrow was great in it as Rosemary, and Ruth Gordon did a fantastic job as the witch next door). I got the DVD the other day and have been on a bit of a
Rosemary's Baby
kick, so ... here are three walls I've made so far.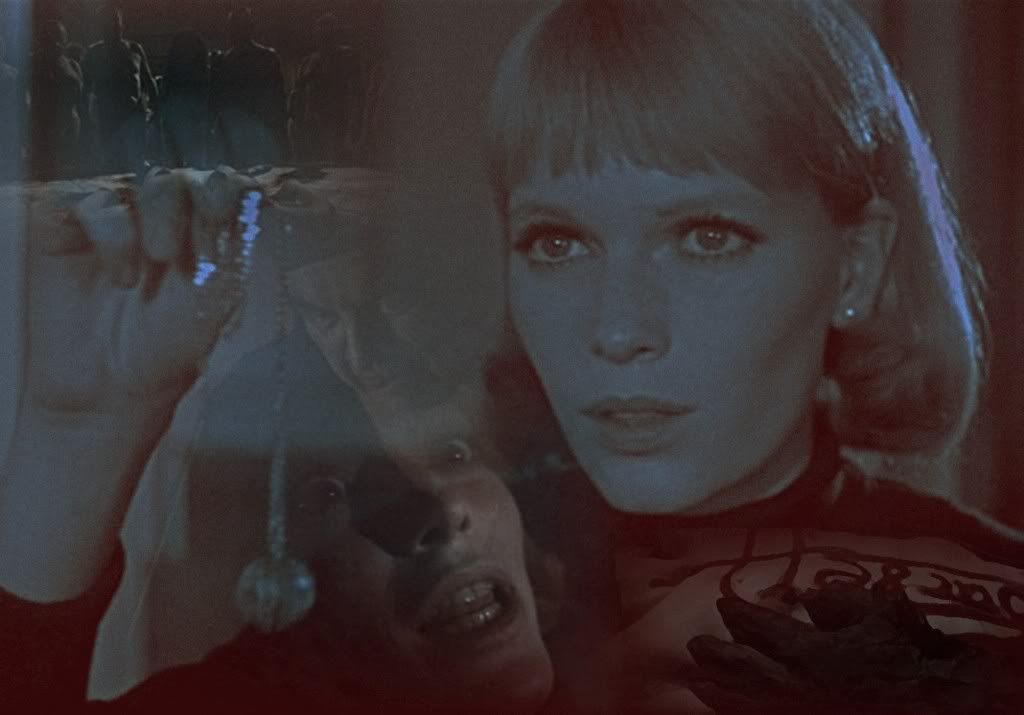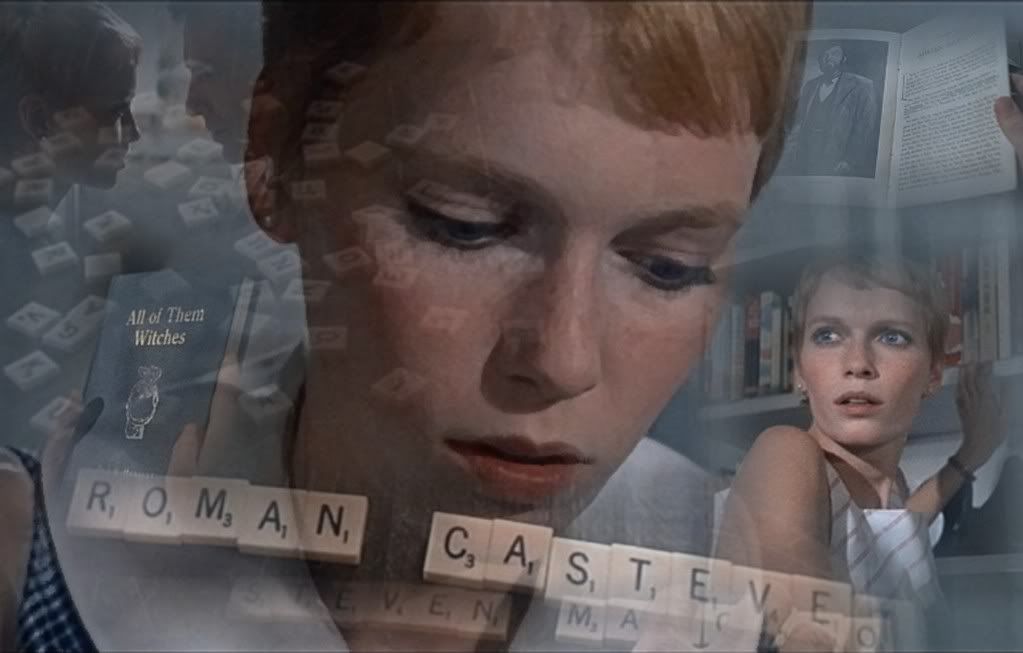 (Click on each image for the full-size wall)
Explanation:
The first wall references a scene in which Rosemary's neighbors give her a pendant -- said to be a "good luck charm" -- as a gift, and a nightmare she has a few nights later that may or may not be a dream.
The second wall references a scene in which Rosemary uses a book bequeathed to her by a dying friend, a mysterious message ("the name is an anagram") and a Scrabble set to figure out that her neighbor is really the son of a notorious Satanist.