Hey guys,
Our fellow XOC'er (and Army Stomping Grounds mod) Bluebell XWP is in the hospital for an operation. It's nothing life-threatening but of course any surgery is a stressful event.
Bluebell has been a member of the XOC family for nearly three years (starting out as XenaandAres) and in that time many of us have come to know her not only as a greater poster but as a good friend.
So I hope you'll all join me in sending Bluebell your good thoughts and wishes for a prompt recovery.
And look who's joining in our good wishes!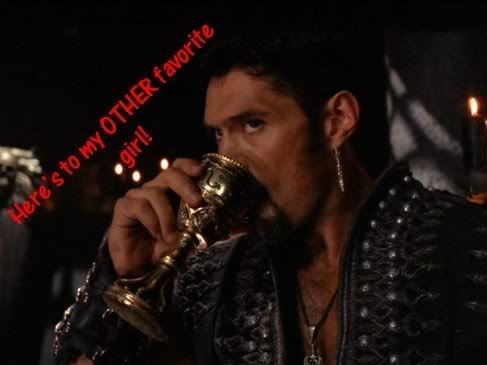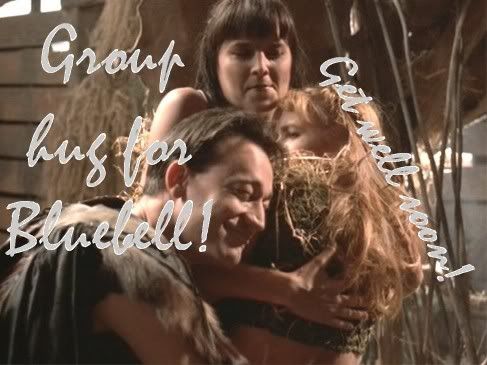 Keepership by Nutty; avatar by XenaAresGoddess
"They have this love/hate, lust/hate relationship." -- Lucy Lawless




Visit Xena Online Community * See my artwork and fanfiction at The Muse's Corner