It is a little known fact that is was love at first sight. Gabrielle's very first words to Xena are considered interest in Xena. But is that so? She's talking about the hoop, she doesn't know Chak's name yet. But it's a friendship as immortal as the gods. With lovely ups and terrible downs. The subtext is undeniable. And Chak doesn't leave in the end.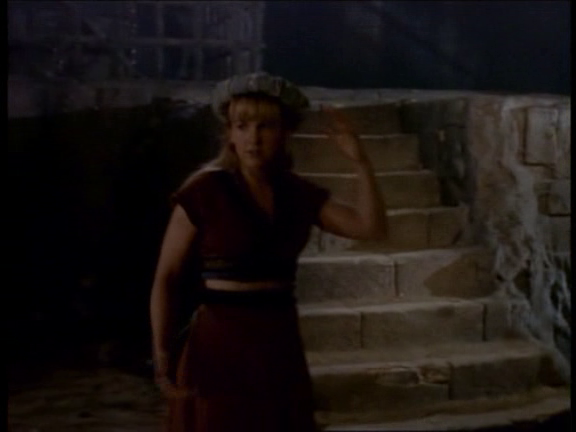 1.11 Black Wolf - Chak and Gab are teamed up to rescue Xena. Chak really likes travelling on Gab's head. Especially wrapped up comfortably to fool guards who might take her from Gab.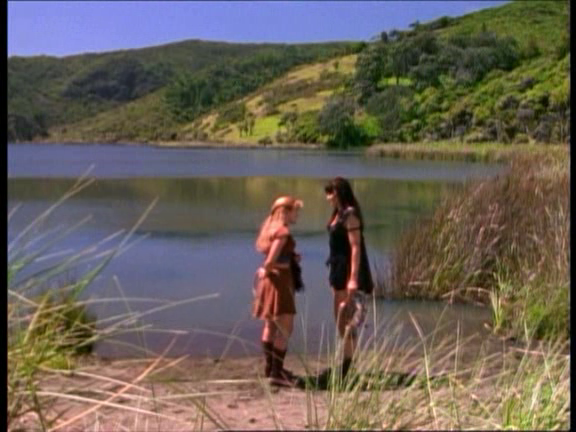 1.16 Mortal Beloved - Chak is hiding behind Gab's back because she doesn't like going to the underworld with Xena.
2.13 Quest - Their first kiss. Awww.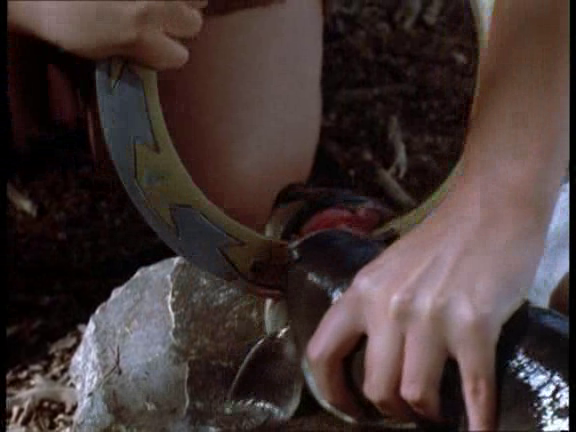 2.15 A day in the life - Chak is helping Gab prepare food. Xena gets very jealous and quickly separates them.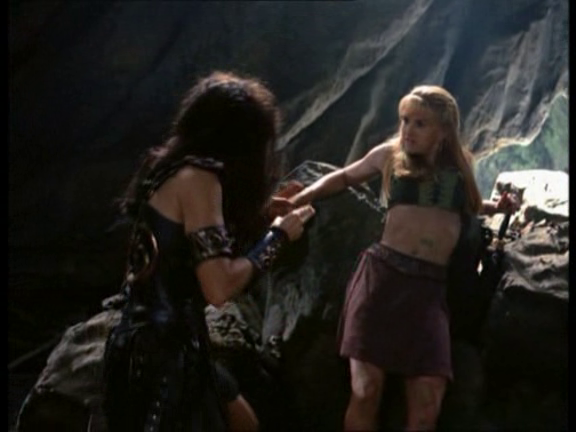 4.04 In Sickness and Hell - Chak is scratching Gab's itches for her... Xena gets really, really jealous and ties Gabrielle up.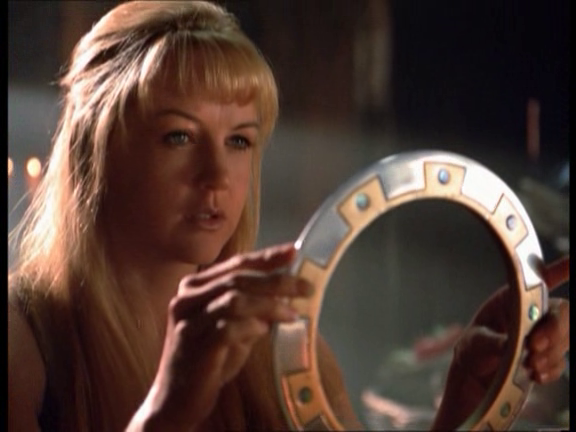 4.07 Gab and Chak discuss whether they should even go after Xena. They decide they will after all - and Chak later saves Gabrielle's life by saving her from being hung.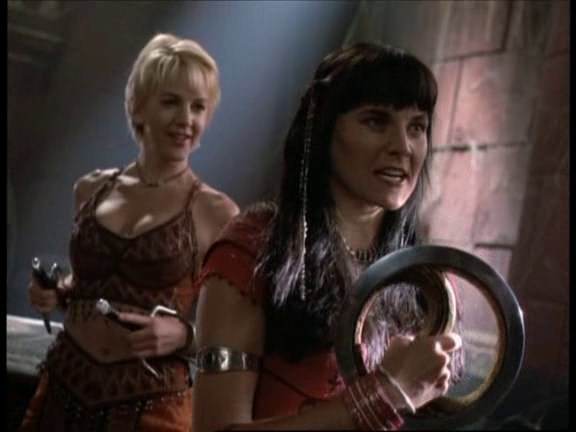 5.02 Gab and Chak go through some heavy changes by the beginning of Season five. They had that disagreement over whether to break Xena's back or attempt to save her life in the end of season four, but by now things are forgiven and forgotten again.
5.22 Misguided by Xena Chak fatally injures Gabrielle. She's very sorry. But there's quite the strain to their relationship for a while after that.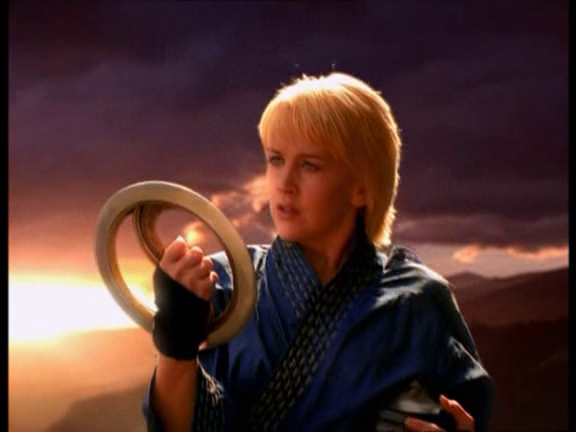 6.22 By the end of Season six Chak and Gab have worked out their difficulties and Chak finally figured out that she wants to be Gabrielle's and only hers.
6.22 In the very end we see them sailing off into the sunrise... no wonder Gab's smiling.