I've already posted my con report but I just wanted to add a separate thread to
acknowledge
gush about my wonderful friends in the Xena fandom, old and new.
First of all, a big and warm hug to those of you I met for the first time at the 2009 Xena convention:
Moy Cullen, Sais08, Alderraz, Charmed Darling, XiNick, hysink, skalpro, Amazon Penny, warrior reborn, Miriam240, faith102
the famous
Lyric Splat
and the infamous
piper77
.
To
Right of Caste, LadyLuck86, oggami
and
kpooter
- unfortunately we didn't get to talk much, but I hope to catch up next time.
It was also great to get to know people I had only briefly run into at previous conventions: specifically,
Van Lord
(Van, you are a delightful and incredibly mature young man!),
Ephiny Lynn
, and
Bernadett (bardbehavior)
. I think I first saw all three of you in Chicago!
And, of course, a huge shout-out to all the XOCers I already knew in person, either from previous cons or from other meetings: my co-pilot
Jenn
and our amazingly talented XOC artist
Aurora Goddess
; the gracious and charming
unwise ocean
, the always bouncy
Inky Blue
, the incredibly sweet
elsie austin
, the beautiful and gifted
Amanda
, and the irrepressible
smutterly
; my patient roommate
bel canto
;
Fiona (witchqueen 13), Lavender Jane, Eniariom, Shenanigen, twinkletoes
,
p0int0fNoReturn
, and
Girl with a Chakram
;
Kubulla
and
garfieldcz
, who came over all the way from the Czech Republic;
warriorbarduk
and
Oldchakram
. (I know I'll be beating myself up for forgetting someone!
) And, of course, our very own celebrity XOCer: Talmadeus, a.k.a. Steve Sears!
I wanted to tell everyone about something really sweet that the gang did at the XOC farewell party. They surprised me with a birthday present (my birthday's on the 10th): a scroll, made by Aurora and signed by all the XOCers
and
Steve Sears!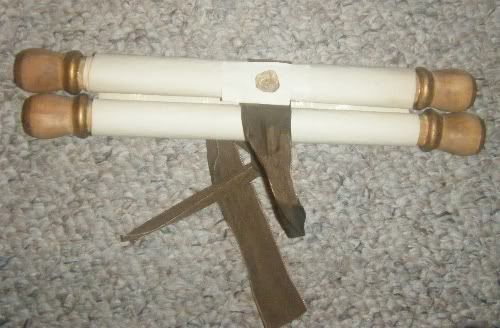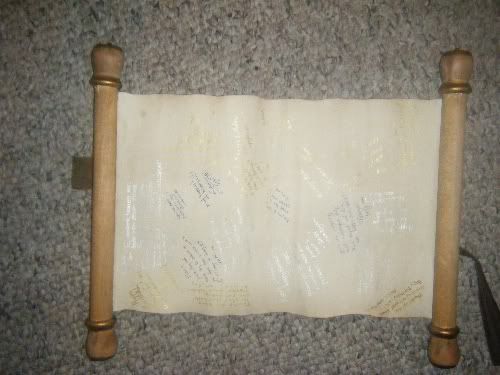 Later, it occurred to me that it would have been really funny to open the scroll, give them all a wide-eyed look and say, "Sappho wrote a poem just for me?"
Too bad all the good ideas come too late…) Oh, and Jenn gave me a present too - a
Bitter Suite
script signed by Steve Sears. Thanks so much, guys! You really are the best.
I also want to welcome our first convention recruit -
Venusa
! Glad we met, and really glad to have you here!
Also, a big wave to the marvelous Xenites whom I met at the con, and who hopefully will be here soon: Brad, Tammy and her husband, Deborah Abbott, Suzy, Mandy, Mike, Sylvie, and several other people whose names I don't recall.
And finally, a shout-out to my fellow Xenites who couldn't be at the con, including some who had been tentatively planning to attend but weren't able to make it for one reason or another -
Chakram Goddess, BluebellXWP, Xenasgrrl, lawlez, melo0212, Thrill of the Quill, Meg the Tramp, justschtupp
, and
Casual Fan
- and others who would have loved to be there:
JustSayNotoNutbread, brabmuffin, danajala, panda, Delicious Denial, absinthe angel
, and others too numerous to name. You were absent but not forgotten, and I really hope you can come in 2010!
And now some pictures! I already posted these in another thread but reposting them here: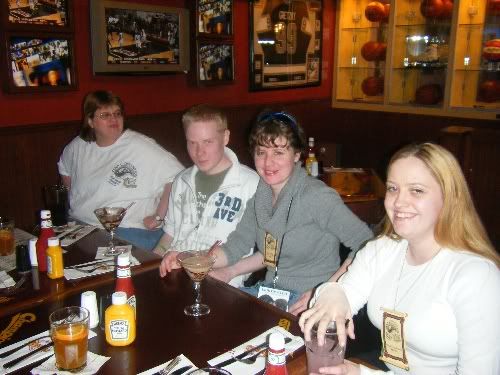 Jenn, oggami, faith102, and GWAC
Piper, unwise ocean, Moy Cullen
Smutterly, Lyric Splat, and faith102 at the dessert party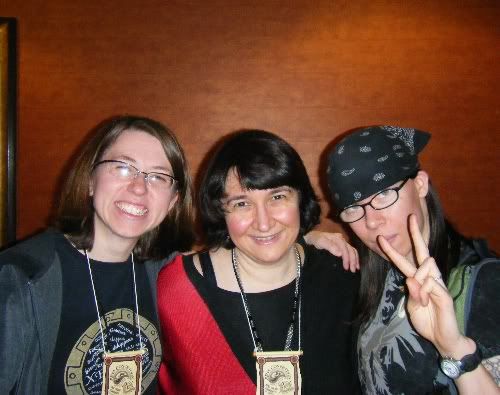 Elsie, Lyric and I
And now some new ones…
At the dessert party Friday: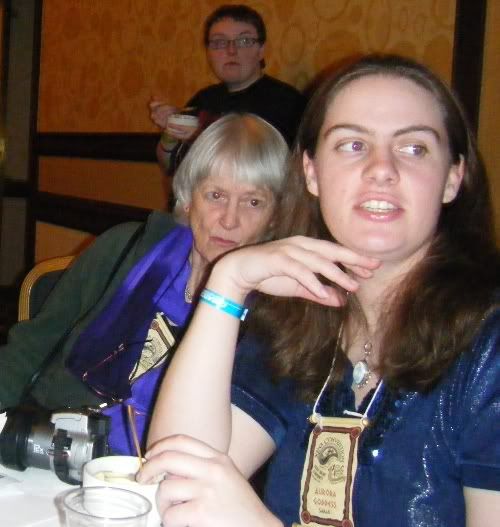 Unwise ocean and Aurora
Jenn, Van, Moy Cullen, and Aurora's centerpiece
Inside the convention auditorium: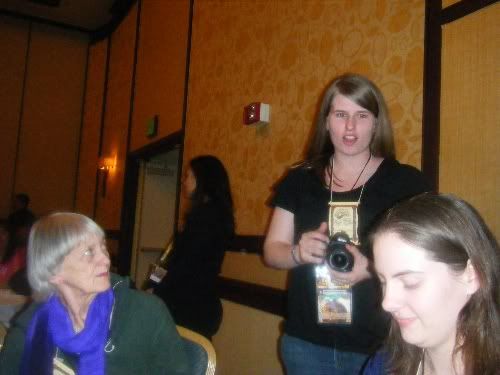 Unwise, p0int0fN0Return, and Aurora
At Denny's Saturday night: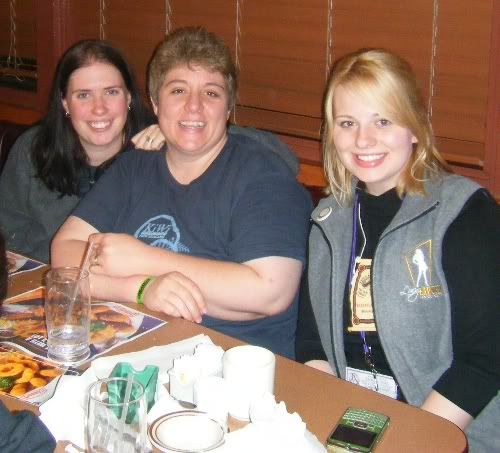 Eni, Lavender Jane, and Bernadett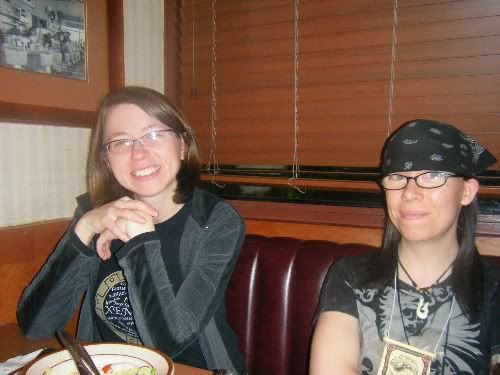 Elsie and Lyric Splat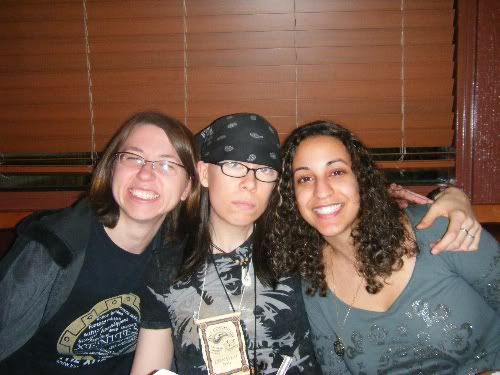 Elsie, Lyric, and XiNick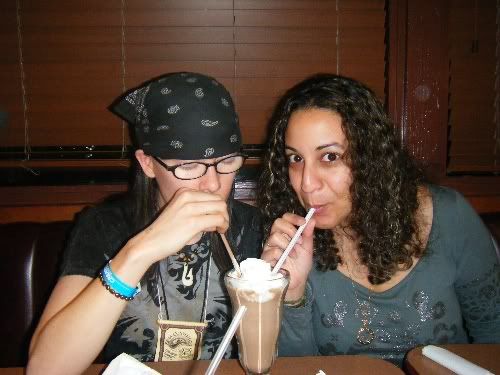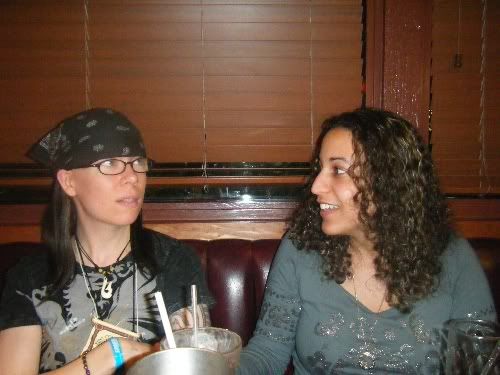 Lyric and XiNick
In the Marriott lobby after dinner: skalpro, XiNick, Bernadett, Lyric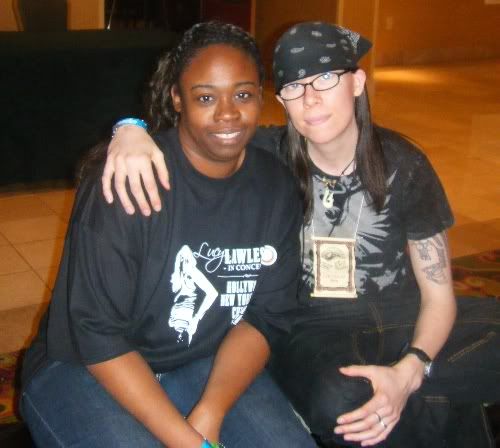 Skalpro and Lyric
Saturday at the con: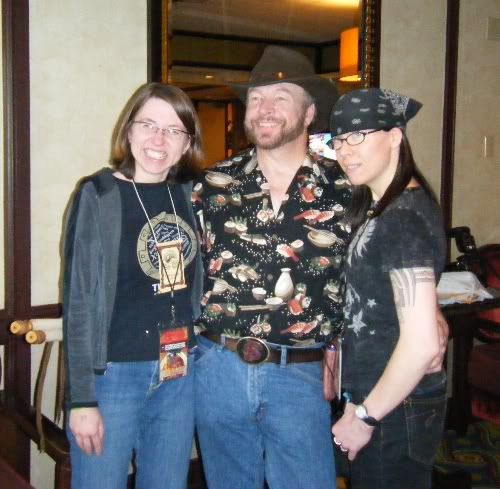 Steve Sears with elsie and Lyric
With Aurora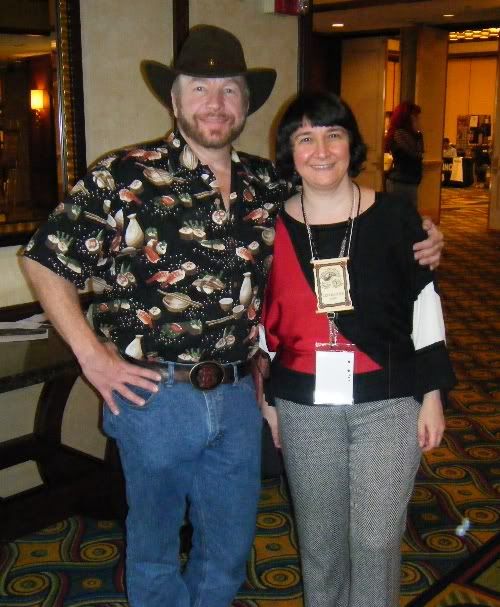 With yours truly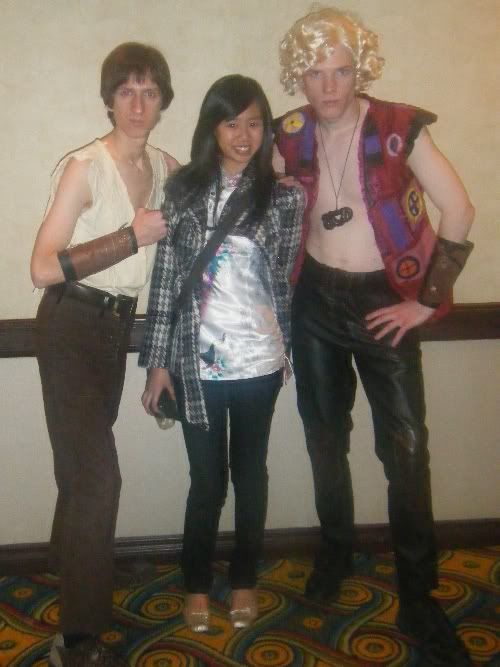 hysink with Kubulla and garfieldcz as Herc and Iolaus
At the good-bye party Sunday: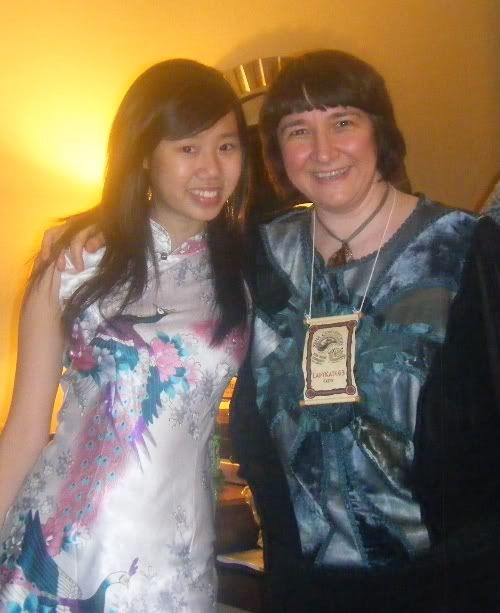 With hysink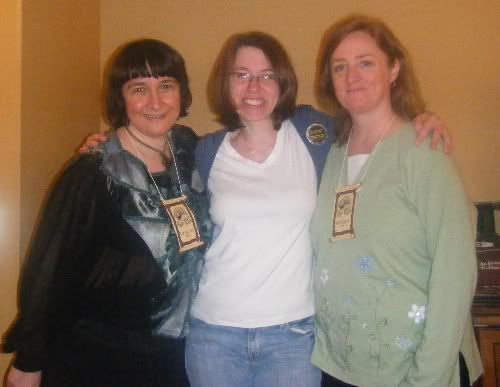 With elsie and Moy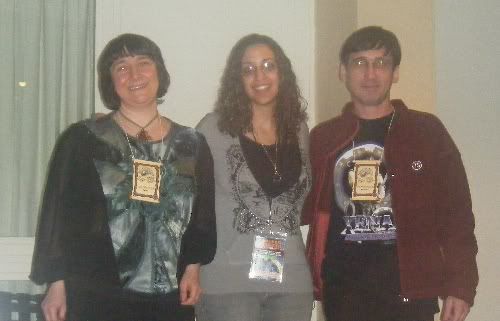 With XiNick and OldChakram
Once again, guys, thanks for everything.
Love you all!