I'm glad to present you the

its not just a normal thermal bath...no....
its a TEQUILA thermal bath, that means that every pool in there is filled with tequila
Soaking in a bath of tequila mixed with warm water is luxurious!
The clear alcohol in tequila is both softening and regenerative.
So, make like a lemon and take a dip!
In front of the portal you can see the tequila fountain
to remember the brave bards of ours who found the tequila spring for our Queen.
So what does this tequila thermal bath has to offer?
There are three different areas:
training area
- 100 m sports pool to complete your training of the PLA Training Gym
- two 1m spring boards
- four little spring boards
- swim tournaments against other PLAers or Armies
- self service counter: cookies, nutbread, cheeseburgers, orange juice, tequila etc.
playing area
- big swimming pool to have fun
- you can lend some air beds, air animals, swim boards, surfing boards, little boats and other toys
- artificial waves at the left side
- little slide
- another self service counter
recreation area
- hot whirlpool
- deck chairs
upstairs:
- if you want to party alone or with friends/your lovers you are able to get a private room with your own bathtub/whirlpool
- Queen Gabrielle has her own private room, maybe you can join her if she wants to
(you can leave messages at the reception for her
)
outside:
- 10m spring board (maybe you are brave enough to risk it)
- long slide
- steep slide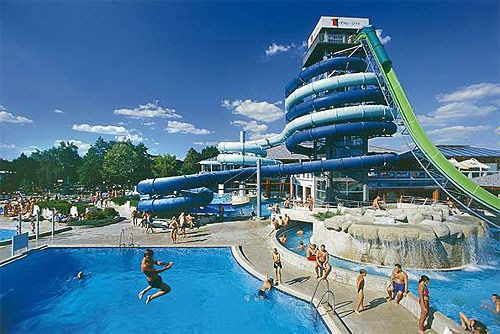 Dresscode:
naked
Opening hours:
24/7
Expenses:
- PLA: free entry
- other Armies: gifts you can choose by your own
For our Goddess
Hail Queen Gabrielle