...you like?
I for one am a huge Pirates of the Caribbean fan and had sworn not to read/see anything about the movie untill it came to the theaters here 02/08 (you turn the numbers around, don't you? In that case, it's 08/02. Anyways, next wednesday
)
About a week ago, there was news the movie would be here the 26the of July already so tomorrow, I'll go and see it.
Aaaaaaanyway...whilst I had sworn not to do/read/listen to anything that might spoil the movie I clicked on almost every link MSN, hotmail, internet in general flashed at me.
So how curious are you when it comes to things like this?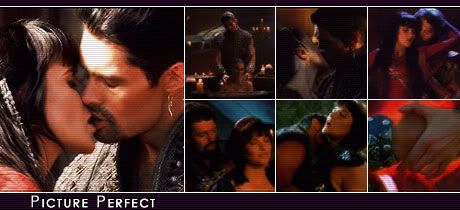 Renee: Why she didn't have more boyfriends, yeah. I guess the relationship between Xena and Ares was so strong, too, that you didn't really need to bring anyone else in.
Sharon: As if Xena wishes she could have her Ares and still be a good girl.
Leave me to *MY* maintext, I'll leave you to *YOURS*
Banner by Aurora, icon by Xenasoul, thanks guys!!